Using Bloom Taxonomy to analyze, summarize, clarify, and come up with my own experience with finances…here goes.  You can do the same.  
Using Bloom Taxonomy is to analyze the article and come with ones reason to the finding and at the end always giving credit to their page; author's point of view. .
By analyzing the article. And according to what I have learned and their paradigm. So when discussing Oprah's article this what came out:
I came from parents that lived paycheck to paycheck when they worked for others. Mom was Industrial seamstress, own business cleaning houses, then own her own sewing shop a home base business. Was a missionary.
My dad owned a barbershop, was a carpenter and would train cocks to fight and win fights. He loved to read, pray, and his hobbies gardening.

Using Bloom Tosonomy when reading:
Linda Jones website on wealth. I just focused on the points the author suggest. Talking about wealth,
WHAT'S YOUR PLAN FOR FINANCIAL FREEDOM?
How to dissect awesome information found online…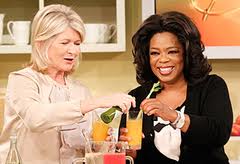 Did you know: Oprah Winfrey, Martha Stewart, Debbie Fields, Meg Whitman, Estee Lauder… some of the few women that know how to make mone.
All they did was to THINK BIG when planning strategies for one's future. Did you know there are only 14 self-made rich women billionaires out of 1,100 men on the planet? The research indicates that there are some obstacles "holding women back when it comes to wealthy women; money. Why?
"1. Some women operate in a SURVIVAL-TYPE MODE. Instead of thinking big and asking for more from the Universe, some think too small. Money cannot be manifested when we are coming from fear or thinking small because there is no confidence. Whether you think you will or think you won't, you're right!
(Just like Napoleon Hill and Henry Ford, said " in how you Think and is how you grow Rich!") L.J.
Reply: You need to have a dream! See yourself there. Then work hard to see it done-accomplished. You must complete what you
/one/I have started.
Or move on without regrets.
Be happy. Be Brave at least.
Do you doubt your work?
Especially starting blog. Yes, it's natural. That is why I read and
do professional development every day.
My juice to even begin blogging. I need food which information and these images I carry through the day positive ones with positive inspirational words used by the speaker.
that habit keeps me safe- doing- what I love. Like I am doing now. Go it. Thank for asking.
I am soooo guilty of this. Doubt myself so now. I decided to heal myself. And share my virtual world with you! I tend to stop before the end due to the doubting. I catch correct the thought and guess I keep and I find the answer which a mililililil seconds, space away. Yes. But I have learned that it will come and you have to get out the comfort zone. If you want; something different you have to act differently. And look forward to your new transformation.
Have no fear. I/you/one welcome the transformation look forward to it. And then I set a clock. How to plan my day is an important step.
"Does this make sense ? Do you feel it? " This article has put me to reflect what tape of person am I when I spend?
I am minimalist. I love good clothing so I shop for brands at second hand etc… What are you? And yes, I can spend money. I have had to learn to have self-control when spending. Because as a child I was taught to contribute to the bigger part which was the needs keeping a roof over our heads. I had no habits. So, I would give my paycheck to my family. They would provide for me. And they did. I have in abundance in material things but I have no money to say this mine. Got it! So what I have I spend it or give it to the house.
Open yourself to Good Karma about green energy and how not be afraid of wealth! Think of three things you are thank for? A.R. "Did you know China has 7 self-made women billionaires? When asked why they have more, the article said they THINK BIGGER! Being ambitious and setting high goals is key." LJ
Reply: Anthony Robbins: think of the Mountain. I say see yourself done…working backward. They did not have Technology or did they? I know Martha S. did not before all this new techno…
"2. Another problem that research has identified is that apparently, some women don't know their worth. In a survey of men and women executives, men knew how much more of a raise to ask for, but the women didn't. When asked why, the women responded, they didn't know what they were worth! Wow! Now there's an issue for us to explore and change, that will greatly impact their wealth. "
Reply: Women have had to fight for this right to equality. And some families still keep the tradition women to the back- men to the front. And these women themselves doing this. Knowning your Self plays a big part of muscle emotion and knowing ones worth as the article indicates. Big! "3. Some women tell me they don't feel worthy or deserving of wealth. I'm not sure why that is, but it could be tied to spiritual beliefs (believe you can't be spiritual and rich) or their upbringing (nice girls don't deal with money) or something else. I'd love to hear your thoughts on this one!"
Reply: I read and I learned from school books, reading books about humane struggles, soap, novels, magazine, reading about how to improve oneself. Yea, if you want wealth you have to dream and see yourself succeeding. Talk about it. Breathe it. Taste. The universe will change for you and open doors. Find the equation that will give a steady money stream. Is it a business that you have to start? Go back to school? Ask for that raise? Do it, practice on the mirror "Look at yourself and transform. We/I/You can do it. She concludes: "When Martha Stewart or Debbie Fields made their fortunes, it was NOT from having some new technology like Bill Gates or Steve Jobs. They baked cookies and cooked food, something almost everyone can do!"

"What was different? They took something basic and made it the best they could, then THOUGHT BIG, expanded, and took it national and international. That's it.
There was nothing that couldn't have been done by you or me. It's all how we approach money, what we BELIEVE is possible, and what action we take to make it happen!
This week, take action on something you've been thinking about but haven't done anything about.
Even one small step like make a phone call, research an idea, or read a book about it. Do something to TAKE ACTION on your plan for financial freedom and above all else, BELIEVE you can have what you want! Now make it happen!" By Linda Jones
Summarized
Our habits and attitudes play a huge difference in how much green energy you going attract So, lost of reading. Believing because that is the root of faith. Faith and Hope on full drive. Go out and walk, talk, dream and plan big. Have self-worth, follow women-men or programs that teach how to value yourself in this world. Find you a safe place and place big write it down makes it real: Now Walk the Talk. Dream and think Big!

These ladies did it when there was no social media, they used National and International advertising and import and export mailing shopping and television-telephone-telegraph. That was their big plan; marketing system. We have a lot more now. What is stopping us? I/We/One. I like to be the one that got it, yes I understood. What about you, do get it?

I am Emerald you are you_______________ ? Leave a comment.
Please tell me if got this. : Is it making sense.?
These products I have research and have heard of. I personally use meditation, it works. My tale I passed CSET exam; multiple subject in California due to having some one put me a safe place see myself done. You see I was high school drop out and went back to school as an adult to get to where I am at… And did it because I did not want grow old bitter.
Any of these icons will take to a world of information thought you never you find: